In App Store you will easily discover dozens of applications for managing personal finance, and all of them will help you be economical, but tr.en.d beyond that will help you be successful.

The unique tr.en.d accounting system allows you to:
focus not on the expenses themselves, but on the benefits they bring;
learn how expenses affect your life;
estimate how much a day of your life costs and what the money is spent on: urgent needs, pleasure or development;
control your standard of living and analyze its profile;
and as a result: know yourself and your life better, understand your strengths and move on.
Tr.en.d accounting system description













In addition, tr.en.d is a handy application for personal finance accounting.
Enter financial records at any date of the past and the future without restrictions.
Open accounts in different currencies.
Group records into projects and monitor the finances in a separate area.
With an easy set-up, create regular payments of two different types: periodic and ongoing.
The application forms a convenient summary for any period: the illustrative graphs and diagrams will help you in analyzing your finances.

Besides, in tr.en.d you will find:
The list of categories and subcategories of arbitrary nesting;
Live currency exchange rates;
Locking the application with a PIN code and a password;
Export of data on the records in csv, xml, html formats;
Synchronization between devices by means of iCloud (this feature is introduced at the beta testing level).
Screenshots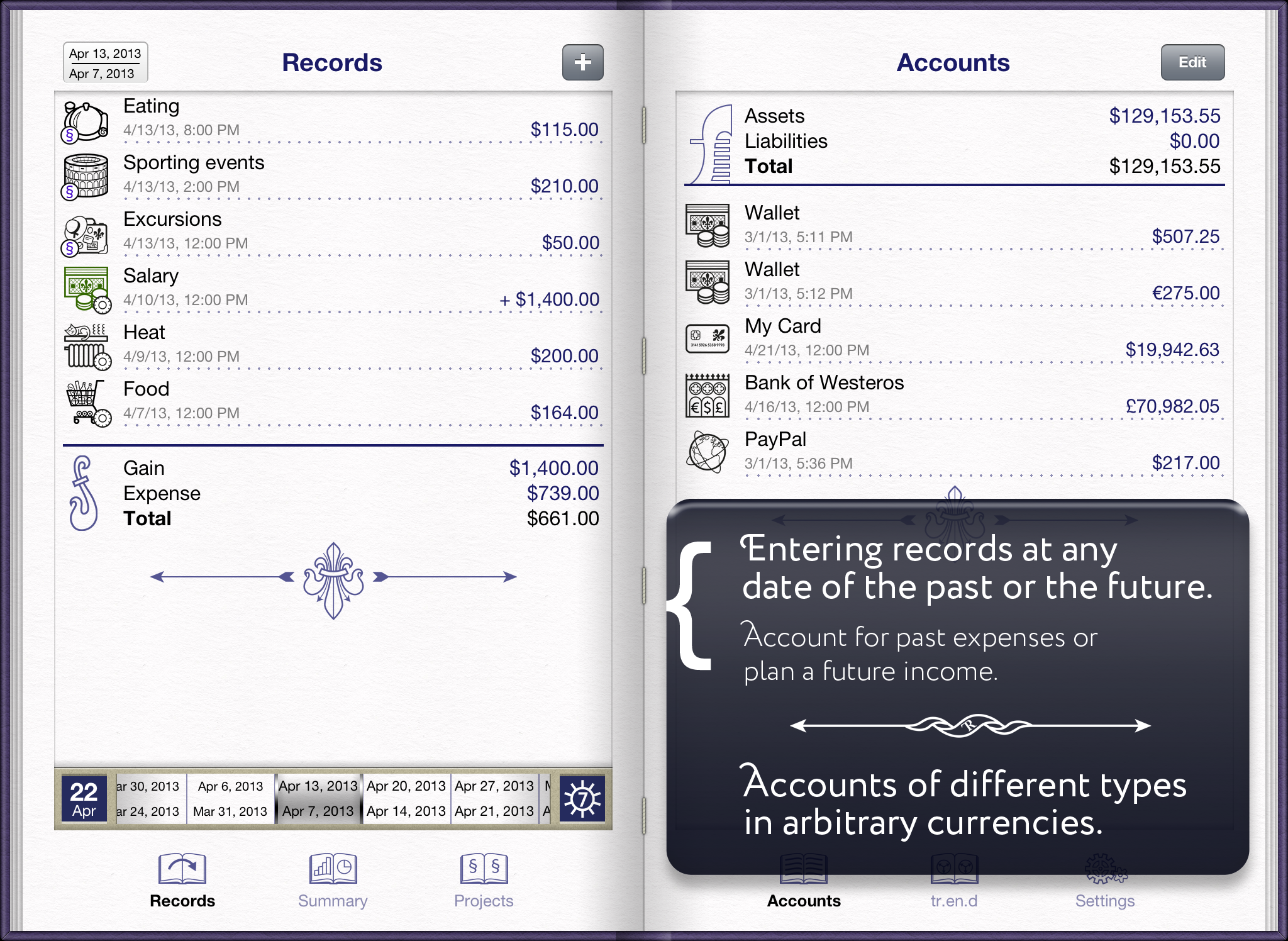 Focus on benefits!